Christmas - New Years Pictures!!!
__________________
KC Collins Hummel
L: Justin (son), Don, Amy (Justin's wife)
M: KC, Maddie the Border Collie
R: (Back to front) Shawn (Heather's husband), Heather (daughter), Heather's kids ( Cade 12, Bailey 15 in Jan, Ella 9)
Happy NEW YEAR!!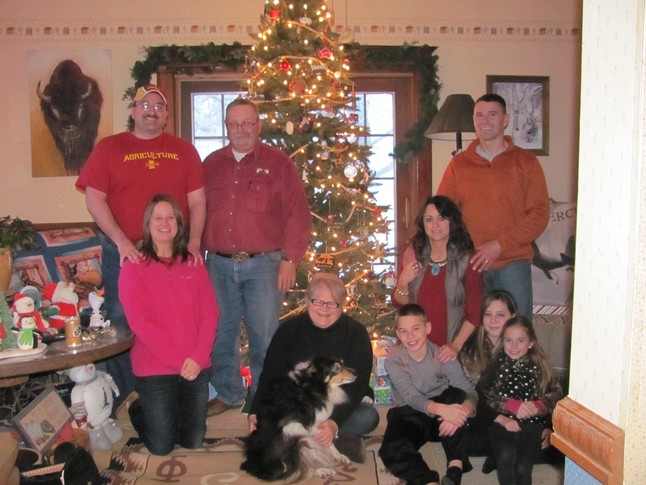 _____________
Patty Gould Duff
Front to back: Mom & brother Denny, future grandson in-law Jacob, son Ben, Granddaughter Morgan holding great grandson Lucas, Me, my brother's girlfriend Roxan and my granddaughter Taylor.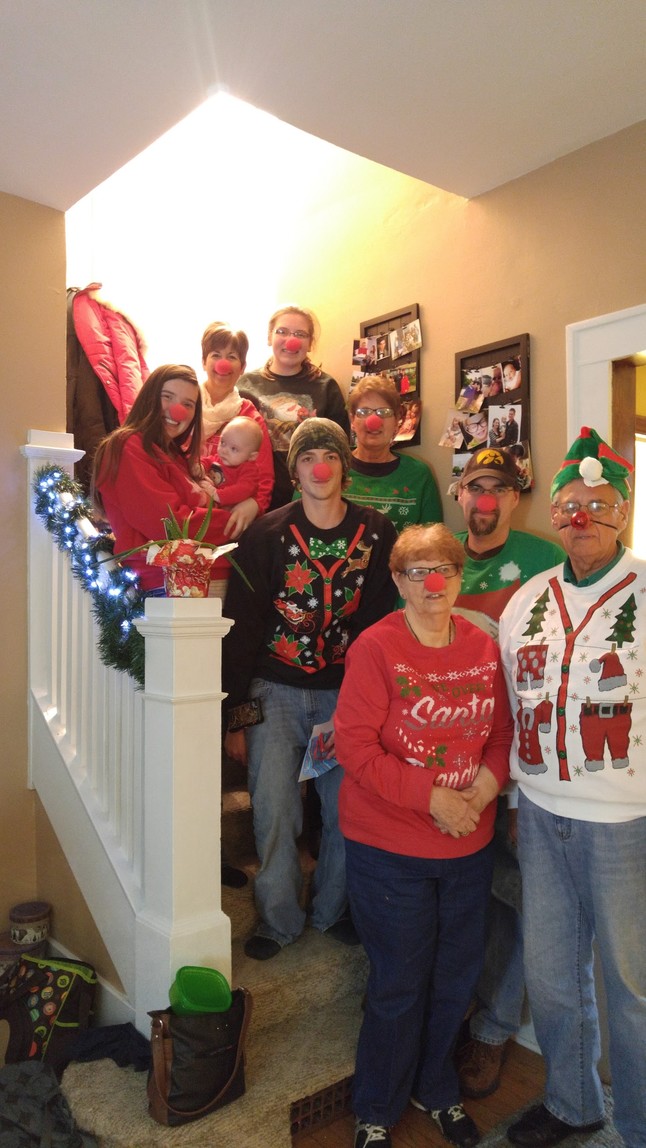 ______________________
Vic Hellberg
Front row: Gayle Hellberg, Grandaughter Summer Lindblom, Erika Hellberg Lindblom, Granddaughter Aubree Lindblom. Back row: Vic, Kevin Lindblom, Nicole Hellberg