Thanksgiving Pictures 2011
Holley August Ritter
Gary and I had Thanksgiving in Anthem, Az. at my son and daughter in law's house. Holley August Ritter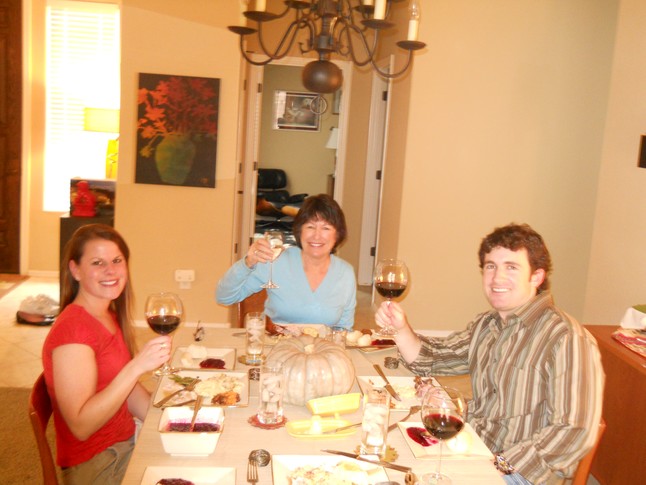 Susan Berg Rozmarin
Susan Berg Rozmarin, Michelle Rozmarin Tamburro and Glen Rozmarin - Thanksgiving 2011 -- Peoria, AZ. (suburb of Phoenix) Michelle and her new husband, Paul, my husband Glen and I visited Paul's parents in Arizona for the Thanksgiving holiday this year. Weather and scenery were beautiful!! Glen and I flew back to St. Louis and Michelle and Paul to New York City to cold and rain and the prediction of snow this week. Our two sons celebrated here in St. Louis with their families.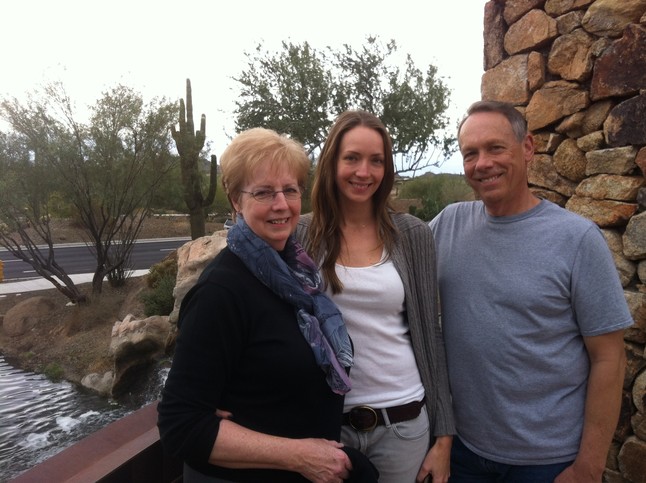 Kay & Jim DeGrado
You need to give us our assignments BEFORE the events. You know I'm always behind the camera and didn't have anyone take our picture. The most recent picture I have was a few days before at the Special Olympics State Bowling tournament in Des Moines where Tomi won a silver medal.----We had a very special Thanksgiving at our granddaughter's house, with not only our family, but many of my son-in-law's relatives. As many of you know, our oldest daughter's husband is gravely ill. Sadly, Gary's colon cancer has now spread to his liver and both lungs.-----The night before Marshalltown's Holiday Stroll, Lisa called to see if I could help her find a wheelchair because Gary wanted to go and was too weak to walk. I posted a plea on Facebook and was so touched with how many classmates posted advice or called. Thank you everyone, not only for your help, but your monetary gifts over the last two years! Gary was so thankful to be able to enjoy the holiday festivities with his grandchildren. Simply another reason why I love our class and the bonds we are making in our get-togethers and the class website.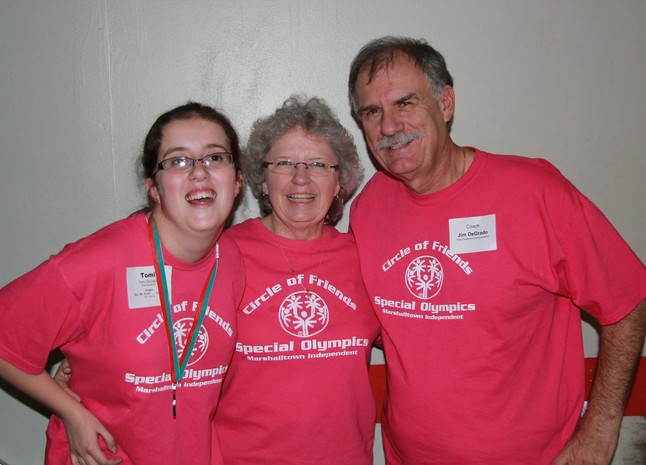 Martha Grimes Issacson
We had the traditional Thanksgiving with 2 of our kids and their families...but our Black Friday was will always be remembered. We spent the morning in the surf catching fish and in the evening we attended the ISU and UNI basketball games at the South Padre Island HOOPS tournament. This was especially memorable for us since son Jeff played high school basketball with the ISU coach Fred Hoiberg. We attended the second night of basketball last night and saw two more good games with ISU and UNI both coming through the tournament with 4 wins. UNI was deemed the Tournament champ since they allowed a bit fewer points by their opponents. All in all it was a fun time for all the Iowan's here in the Rio Grande Valley or those who followed the teams down here for Thanksgiving.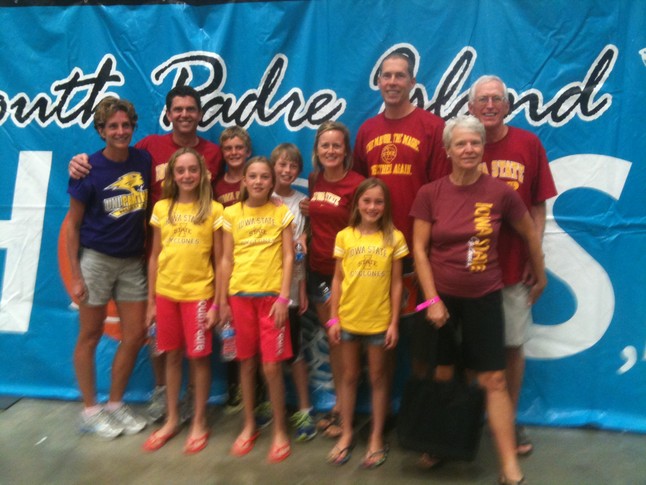 Patty Gould Duff
Attached is a picture we had a security guard take while we were at Sam's Town. We didn't have the camera with us yesterday when we went to dinner so we had it taken today. Both my sons called and wished us a Happy Thanksgiving. Ben was fixing dinner at his house. Rob and family were going to their best friend's house for the day. I am thankful he is with his family and not serving in Iraq as he has in past years. Everyone is happy and healthy! Hope you all had a wonderful day with friends and family!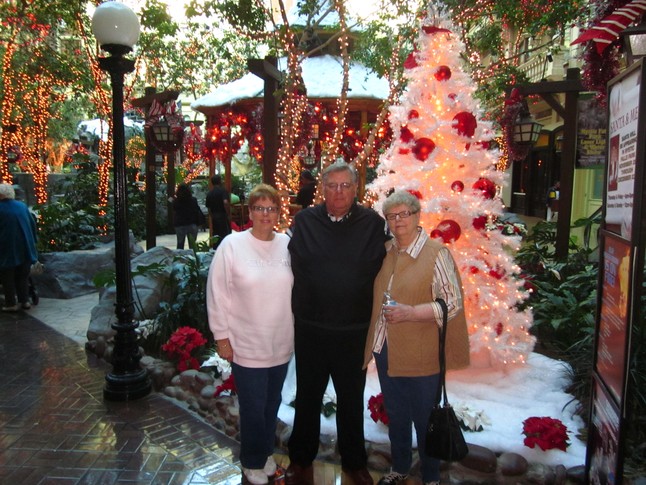 Sharon (K.C) Collins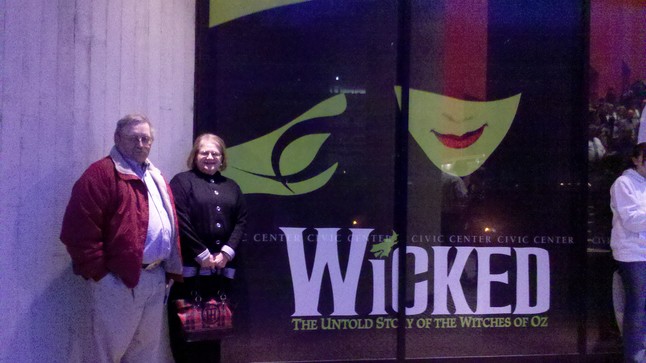 Jeff Downing
Vic - attached is a picture of Kay & I with my niece & nephew with their families, including my grandnieces and grandnephew and great-grandnephew. We had a great Thanksgiving, with lots to be thankful for, including having you for a webmaster! Jeff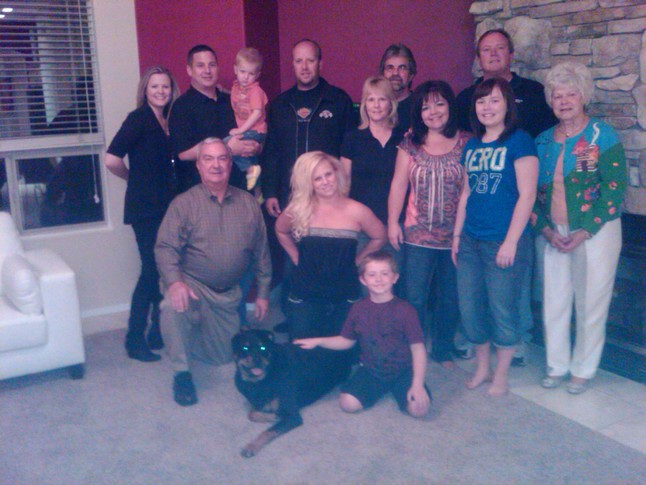 Nothing fancy just family! We were to have about 40, but alas only ended up with ten. It was the way God blessed us. Hope all had a blessed Thanksgiving. We Did!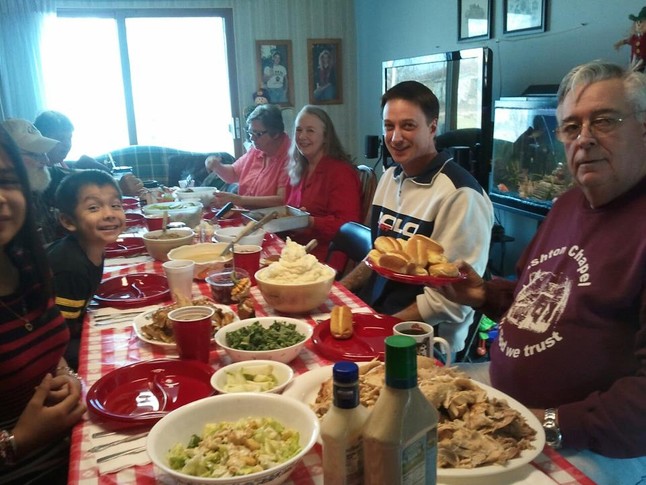 "Just wanted to let you know what we are truly thankful for. It just doesn't get any better than this"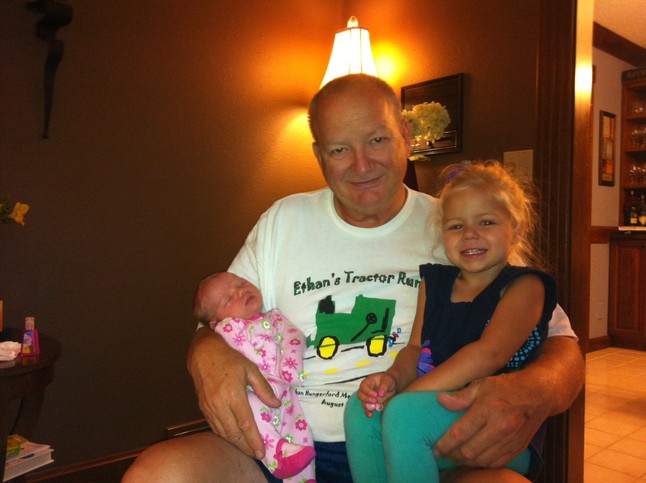 Dave Westen Clan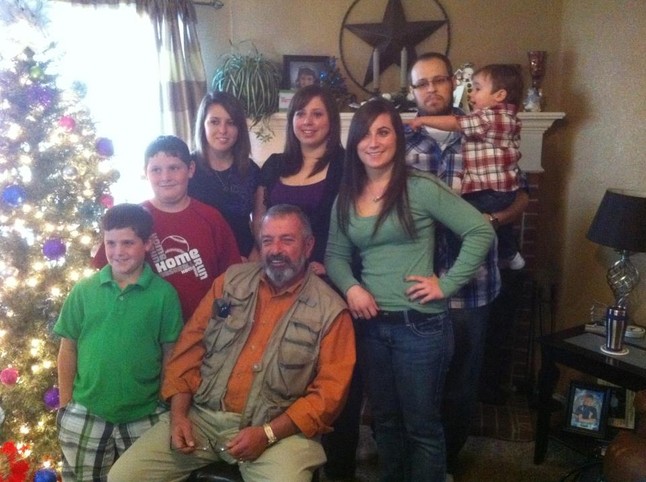 The Hellberg Clan